OFF BEAT CINEMA KICKS OFF 25TH SEASON
SATURDAY AT MIDNIGHT WITH "NIGHT OF THE LIVING DEAD"
CLARENCE, NY ( wbbz.tv) On Saturday October 28th at midnight, the nationally syndicated "Off Beat Cinema" kicks off its 25th anniversary season on-the-air. The hosted movie show will present a newly restored print of "Night Of The Living Dead" on flagship station WBBZ-TV, Your Hometown MeTV Station.
"Off Beat Cinema" began as a local program Halloween weekend 1993 with the broadcast of the late George Romero's "Night Of The Living Dead" on Buffalo's WKBW-TV. After a few years gaining a local cult following, the program went national in January 1997. The project moved to independent station WBBZ-TV in August of 2012. Currently, "Off Beat Cinema" is broadcast Saturday at midnight on WBBZ-TV; WGBT-TV in Rochester; in Corning/Elmira on WJKP-TV at Midnight, then again at 2am on WYDC-TV BIG FOX in the Twin Tiers; and both Saturday and Sunday night at 10p.m. on the Retro Television Network of stations across the country.
Advertising executive James Gillan created the show with television producer John Di Sciullo. Gillan commented, "Off Beat Cinema was a reaction to the insidious spread of infomercials and the yawning void of late night television. Plus, we offer all of this in glorious black and white!"
Gillan, the creator, writer and director, added, " 'Off Beat Cinema' was designed to provide a forum for films that are not regularly shown on television, and in many cases that are not even available on video. There's an enormous cache of films that an entire generation grew up watching that are otherwise unavailable. We wanted to capture that nostalgia as well as introduce these films to today's viewers."
Set in the fictitious Hungry Ear Coffee House, "Off Beat Cinema" is currently hosted by hepcat beatniks – "Bird The Painter" (artist/event planner Tony Billoni); and "The Mysterious Zelda" (actress Constance Caldwell) – and "Theodore" ( photographer/writer and movie maven Jeffrey Roberts), plus an eclectic mix of weekly guests. Over the years, "Off Beat Cinema" has hosted celebrities including Doc Severinsen, Lauren Bacall, the late Taylor Negron, William Shatner, Robby Takac and the Goo Goo Dolls, Toronto's Tragically Hip, Jamestown's 10,000 Maniacs, and Ani DiFranco, to name a few.
The background music for the show is performed by local musicians David Kane's Them Jazzbeards. Kane will be featured in this special episode. The program consistently supports Western New York musicians, artists, filmmakers, and organizations, giving them exposure on a national platform. They include the creators of FilmDumpster.com and the Buffalo Dreams Fantastic Film Festival.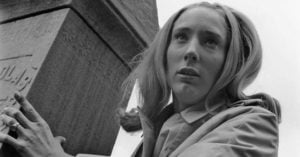 "Off Beat Cinema" delivers the good, the bad, and the foreign, showcasing campy sci-fi classics as diverse as "Teenagers from Outer Space" to classic "art films" such as "Rashomon"; with silent film greats like Charlie Chaplin's "The Gold Rush."
DiSciullo said of the show's successful formula, "We wanted to create a show reminiscent of the late night film shows that every city had – the campy sci-fi low-budget films that made us beg our parents to allow us to stay up way past our bedtimes to watch. Plus, we are proud of our ability to showcase area artists and national guests integrated with the movies. We don't offer running commentary during the movie. Instead, we let it roll for what it is."

The show's popularity can be measured by the fan mail and social media posts that come in week after week. Di Sciullo, the show's producer, said, "The show clearly strikes a chord with the viewers. How many shows have you watched that inspired you enough to write a letter? Yet that's exactly what our viewers do. We receive hundreds of pieces of mail from all across the continent. Comments about films we have aired, requests for other films, original poetry, and caffeine-induced philosophic ramblings!"
Moving forward for the 25th anniversary season, "Off Beat Cinema" is hoping to host a film festival at an area theater; more remote telecasts from Comicon's and Western New York destinations shot in HD; a full studio audience participation show from the WBBZ-TV studio; and continuing to post programs on digital platforms.
Watch for upcoming special segments from the Buffalo showing of "The Natural" with director Barry Levinson and Turner Classic Movies host Ben Mankiewicz.
Viewers can connect with "Off Beat Cinema" online at www.offbeatcinema.tv and "Like" "Off Beat Cinema" on Facebook. You can follow the show on Twitter @OffBCinema. "Off Beat Cinema" also has a channel on You Tube. WBBZ is seen throughout Western New York. For more information, visit www.wbbz.tv.
WBBZ is seen throughout Western New York over-the-air on digital channel 67.1. Ch. 5 on Verizon FiOS (HD 505); Ch. 5 Dish; Ch. 67 DirecTV, and these Spectrum Cable channels: Buffalo – Niagara Falls Metro area: Channel 5 (HD 1230); Batavia – Genesee, Wyoming, Orleans Counties Channel 71 (HD 1230); Parts of Erie and Niagara Counties Channel 71 (HD 1230); Dunkirk Channel 99 (HD 1230); Olean Channel 21 (HD 1230); Fredonia – Jamestown Channel 72 (HD 1230); Alfred- Angelica- Avoca- Bath- Bolivar Friendship- Hornell Channel 71 (HD 1230).
WBBZ-TV is WNY's only locally owned and operated television station. 4545 Transit Road, suite 750 Williamsville, NY 14221. 716-630-9229. www.wbbz.tv "Like" WBBZ-TV on Facebook. Follow the conversation @WBBZ on Twitter
MOVIE SCHEDULE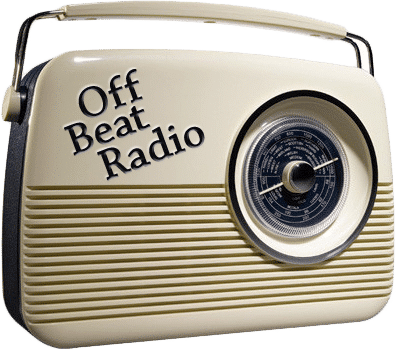 Mudtown Rudy (former Cotton Mouth)
"Refrigerator Girl" (1995)
Mudtown Rudy (former Cotton Mouth) – "Refrigerator Girl" - /
Update Required
To play the media you will need to either update your browser to a recent version or update your
Flash plugin
.
---
ABOUT OBC
Off Beat Cinema is a two-hour hosted movie show that airs on television stations throughout North America on the retroTV Network along with a series of independent stations. Off Beat Cinema promises to show you "the movies that must be shown" – the good, the bad and the foreign (in their original languages, of course!)
Off Beat Cinema began on October 31, 1993 as a diversion from the flood of late night infomercials that seemed to consume the available airwaves of television's last cool frontier: late night! Once a hip haven for insomniacs, second shifters, beatniks and kids who would sneak back to the TV when their parents were solidly in dreamland, late night television had become a vast wasteland of hucksters hawking everything from cooling systems to spray-on hair in a can.
The show is filmed in the Hungry Ear Coffee House, a whacked-out poetry basement located somewhere in downtown Buffalo, NY. The Hungry Ear Coffee House is a mad pad, Dad… and the kind of place where Boris Karloff could sit with Ed Wood and discuss the transcendence of the ego and how that applies to Moe Howard getting a cream pie in the face. A comfortable pad where former Beatle Pete Best could sit with the Goo Goo Dolls and discuss the merits of 3D giant insect fear films. I think you get the picture…
The beatniks also like to take the show on the road with gigs at Canalside or at far-out locations like Hot Mama's Canteen! Check out the fun in the portfolio section.