MOVIE SCHEDULE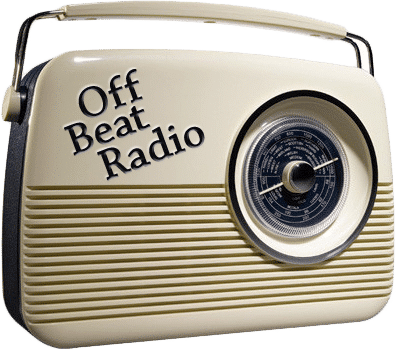 Joe Maulucci & The Band
"Road to Nowhere" (2019)
Joe Maulucci & The Band – "Road to Nowhere" - /
Update Required
To play the media you will need to either update your browser to a recent version or update your
Flash plugin
.
---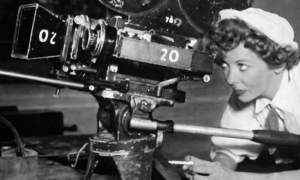 Ida Lupino directs "The Hitch Hiker"
Ida was born in London to a show business family. In 1933, her mother brought Ida with her to an audition and Ida got the part her mother wanted. The picture was Her First Affaire (1932). Ida, a bleached blonde, came to Hollywood in 1934 and played small and insignificant parts. Peter Ibbetson (1935) was one of her few noteworthy movies and it was not until The Light That Failed (1939) that she got a chance to get better parts. In most of her movies, she was cast as the hard, but sympathetic woman from the wrong side of the tracks. In The Sea Wolf (1941) and High Sierra (1941), she played the part magnificently. It has been said that no one could do hard-luck dames the way Lupino could do them. She played tough, knowing characters who held their own against some of the biggest leading men of the day – Humphrey Bogart, Ronald Colman, John Garfield and Edward G. Robinson. She made a handful of films during the forties playing different characters ranging from Pillow to Post (1945), where she played a traveling saleswoman to the tough nightclub singer in The Man I Love (1947). But good roles for women were hard to get and there were many young actresses and established stars competing for those roles. She left Warner Brothers in 1947 and became a freelance actress. When better roles did not materialize, Ida stepped behind the camera as a director, writer and producer. Her first directing job came when director Elmer Clifton fell ill on a script that she co-wrote Not Wanted (1949). Ida had joked that as an actress, she was the poor man's Bette Davis. Now, she said that as a director, she became the poor man's Don Siegel. The films that she wrote, or directed, or appeared in during the fifties were mostly inexpensive melodramas. She later turned to Television where she directed episodes in shows such as The Untouchables (1959) and The Fugitive (1963). In the seventies, she did guest appearances on various television show and small parts in a few movies.
– IMDb Mini Biography By: Tony Fontana
---
ABOUT OBC
Off Beat Cinema is a two-hour hosted movie show that airs on television stations throughout North America on the retroTV Network along with a series of independent stations. Off Beat Cinema promises to show you "the movies that must be shown" – the good, the bad and the foreign (in their original languages, of course!)
Off Beat Cinema began on October 31, 1993 as a diversion from the flood of late night infomercials that seemed to consume the available airwaves of television's last cool frontier: late night! Once a hip haven for insomniacs, second shifters, beatniks and kids who would sneak back to the TV when their parents were solidly in dreamland, late night television had become a vast wasteland of hucksters hawking everything from cooling systems to spray-on hair in a can.
The show is filmed in the Hungry Ear Coffee House, a whacked-out poetry basement located somewhere in downtown Buffalo, NY. The Hungry Ear Coffee House is a mad pad, Dad… and the kind of place where Boris Karloff could sit with Ed Wood and discuss the transcendence of the ego and how that applies to Moe Howard getting a cream pie in the face. A comfortable pad where former Beatle Pete Best could sit with the Goo Goo Dolls and discuss the merits of 3D giant insect fear films. I think you get the picture…
The beatniks also like to take the show on the road with gigs at Canalside or at far-out locations like Hot Mama's Canteen! Check out the fun in the portfolio section.