MOVIE SCHEDULE

---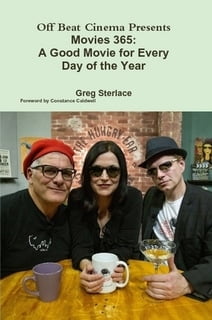 Movies 365: A Good Movie for Every Day of the Year
By Greg Sterlace
CLICK HERE TO PURCHASE
Whether you are an Off Beat Cinema fan or you are simply off beat, 365 Movies: A Good Movie for Every Day of the Year will become your bible for those moments when you just want someone else to pick out a movie for your viewing entertainment.
Greg Sterlace gives you a droll glimpse at movies you may have never considered or classics that deserve a second look. Sure, you may have seen Midnight Cowboy when you snuck into the theater when you were 15, but did you really catch all the nuances of depravity at that tender age? Give it another look now that you are sullied by life.
MORE: Buffalo's longest-running nationally syndicated television show is "Off Beat Cinema," celebrating 26 years on-the-air Midnight October 26th with the screening of "Night of The Living Dead." The program is based out of flagship station WBBZ-TV, and airs on over 90 television stations on the Retro Network.
The Saturday night movie show has partnered with author / underground filmmaker, Greg Sterlace, on his latest book release; "Movies 365: A Good Movie for Every Day of the Year." This is the perfect combination of the eclectic movie-based show and the eccentric writer of pop culture.
To celebrate, the Off Beat Cinema cast and crew are throwing a party, that is FREE to the public on Thursday, October 24th from 6-10p.m at Rohall's Corner, 540 Amherst Street. Party guests are invited to dress in 50s beatnik or film-star inspired attire.
Sterlace's book showcases movies that fit the spirit of the long-loved late-night show. In addition, a special chapter of features select movie lists and commentary on films by cast, producers, and crew of OFF BEAT CINEMA.
Jeff Simon, a long-time movie critic at The Buffalo News said this about Sterlace's book: "… I had the enormous personal pleasure of–at long last–hearing the other side of a movie discussion with a very funny, irreverent and altogether brilliant friend…two Buffalo institutions have just united with totally delightful results… No Buffalo movie-loving home should be without it, it seems to me."
---
ABOUT OBC
Off Beat Cinema is a two-hour hosted movie show that airs on television stations throughout North America on the retroTV Network along with a series of independent stations. Off Beat Cinema promises to show you "the movies that must be shown" – the good, the bad and the foreign (in their original languages, of course!)
Off Beat Cinema began on October 31, 1993 as a diversion from the flood of late night infomercials that seemed to consume the available airwaves of television's last cool frontier: late night! Once a hip haven for insomniacs, second shifters, beatniks and kids who would sneak back to the TV when their parents were solidly in dreamland, late night television had become a vast wasteland of hucksters hawking everything from cooling systems to spray-on hair in a can.
The show is filmed in the Hungry Ear Coffee House, a whacked-out poetry basement located somewhere in downtown Buffalo, NY. The Hungry Ear Coffee House is a mad pad, Dad… and the kind of place where Boris Karloff could sit with Ed Wood and discuss the transcendence of the ego and how that applies to Moe Howard getting a cream pie in the face. A comfortable pad where former Beatle Pete Best could sit with the Goo Goo Dolls and discuss the merits of 3D giant insect fear films. I think you get the picture…
The beatniks also like to take the show on the road with gigs at Canalside or at far-out locations like Hot Mama's Canteen! Check out the fun in the portfolio section.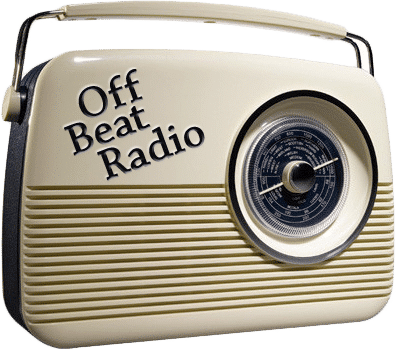 Mudtown Rudy (former Cotton Mouth)
"Refrigerator Girl" (1994)
Mudtown Rudy (former Cotton Mouth) – "Refrigerator Girl" - /
Update Required
To play the media you will need to either update your browser to a recent version or update your
Flash plugin
.